2009 Winner of the Commercializing Research Category
For nearly two decades, the Research & Technology Development (RTD) Program, a flagship program of the Washington Technology Center, has helped fill a critical role in enhancing Washington state's efforts in commercializing research by bringing companies and university researchers together. Since 1995, the program has awarded more than $21 million to 335 projects. RTD program companies and researchers have leveraged this funding to attract an estimated $480 million in additional federal and private support.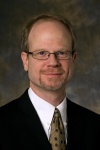 Listen to Chris Coleman's response to the following questions in this clip (approximately 7:22 minutes):
Outside of monetary awards, what other assistance do you offer to portfolio clients?
How do you ensure that stakeholders and leaders know about the successes of the program?
What lessons have you learned that may be beneficial to other programs attempting a similar initiative?
Or download the transcript at: http://www.sstiawards.org/transcripts/coleman.pdf.
Podcast: Play in new window | Download