"Even if it takes tough love, it is important to help transition client companies from your incubator when the natural opportunity presents itself" – Patti Breedlove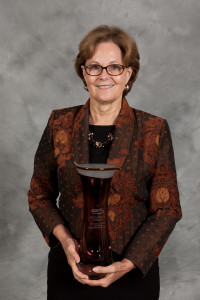 Patti Breedlove, the Director of the University of Florida's Sid Martin Biotechnology Incubator (SMBI), shares her insight on how a university incubator can help commercialize academic research, create viable tech companies and spur economic development in a rural area. Patti begins the conversation by discussing how the SMBI has transformed and grown over the past 20 years. Patti continues the conversation by focusing on how the SMBI leverages the University of Florida's resources and attracts talent to help their client companies.
Patti concludes the conversation by providing some very salient pieces of advice to incubators looking to cultivate resilient, successful startups and commercialize academic technologies including:
Since most university employees have never run a company, it is important to build a network of mentors and strong partnerships with investors, entrepreneurs, and the private sector as much as possible.
While it must be respectful and cooperative, an incubator has to be a barrier that stands between the large bureaucracy of a university and the private sector which tends to be more nimble and operate differently.
The incubator must be proactive, much quicker in responding, and able to customize to the needs of client companies.
About the University of Florida's Sid Martin Biotechnology Incubator
Bui
lt in 1995, University of Florida's Sid Martin Biotechnology Incubator (SMBI) is one of the country's first bio-business incubators. The 40,000-square-foot bioscience complex was created with the goal of commercializing UF technologies around the life sciences and creating a local bioscience industry in the semi-rural town of Alachua, FL. Its companies and graduates have attracted more than $1.2 billion in equity investment, contracts, grants, and M&A activity. SMBI companies have created more than 2,000 high-wage jobs and have had an economic impact of well over $100 million per year in Alachua County. Learn more…
About the Excellence in TBED awards
The SSTI Excellence in TBED awards recognize exceptional achievement in addressing elements that have been found in successful tech-based economies. These include a research base that generates new knowledge, mechanisms for transferring knowledge into the marketplace, an entrepreneurial culture, sources of risk capital, and a technically skilled workforce. For more information visit: http://www.sstiawards.org.
Podcast: Play in new window | Download