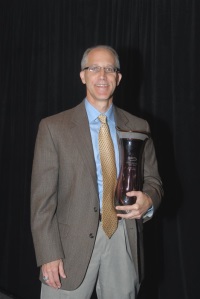 Overview
Established as the outcome of a community-led effort to catalyze the growth of startups in St. Louis, BioGenerator provides access to much-needed capital and resources, including advice on assembling talent and refining business plans to both first-time and seasoned entrepreneurs. Eric talks about the evolution of the organization and how its place in the community has grown substantially over the past few years. Within the region, BioGenerator and its partner organization, BioSTL, are working on recruiting and educating new angel investors. At the same time, Eric explains a renewed focus on becoming better at identifying sources of capital outside of the region as their portfolio matures.
Eric describes some of the metrics collected by BioGenerator and points to the challenges of tracking metrics for young companies that are working in a space that takes a lot of time and capital to reach the point of exit. He offers the following advice for groups working to build entrepreneurial capacity, including:
Understand your community's assets and how best to leverage them;
Choose an area of focus based on the most pressing priorities that need to be addressed in your region;
Play to the expertise and support groups of the community; and,
Operate as a startup with a sense of urgency.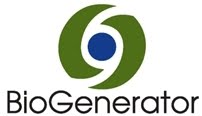 About BioGenerator
The BioGenerator builds investable, sustainable bioscience companies in the St. Louis region by providing business and technical advice and support, early stage capital, and shared lab space and equipment. BioGenerator is the venture development organization of BioSTL, a regional collaboration to build St. Louis' bioscience ecosystem. For 10 years, BioGenerator has helped reinvent St. Louis' economy through startup activity. It has continuously improved its programs by enhancing entrepreneurial support and cultivating new private capital sources. To date, BioGenerator has funded 47 bioscience startups and leveraged $160 million in additional financing from a $7.6 million nonprofit investment — a ratio that exceeds 20:1. Additionally, the BioGenerator Accelerator Labs, a pre-incubator facility, is a unique model for creating capital efficient companies.
About the Excellence in TBED Awards
SSTI's Excellence in TBED Awards recognize exceptional achievement in addressing elements that have been found in successful tech-based economies. These include a research base that generates new knowledge, mechanisms for transferring knowledge into the marketplace, an entrepreneurial culture, sources of risk capital, and a technically skilled workforce. For more information visit: http://www.sstiawards.org.
Listen to the interview (approximately 17 minutes):
Podcast: Play in new window | Download