Overview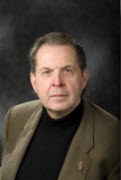 Bruce describes the center's role in the overall North Dakota economy and speaks to the importance of changing the culture among policymakers, city and state leaders to embrace innovation and entrepreneurship. Only after successfully changing the culture, he says, the UND Center for Innovation Foundation was able to build an ecosystem around angel and other capital programs. Since forming in 1984, the center has focused on three areas:
Innovation;
Entrepreneurship; and,
Investment.
After witnessing an outflow of capital to other regions, they changed their approach from trying to bring investors into the state to encouraging more local investment. They launched angel capital seminars to promote education and eventually formed nine angel funds around the region.
During the interview, Bruce highlights the Dakota Venture Fund, a fully student-run venture fund. "We found unsophisticated students could successfully invest money for sophisticated investors," Bruce said. The group has had tremendous success, and last year, launched a second for-profit fund. He talks about the factors that differentiate rural states from urban states and offers advice for fellow practitioners.
About UND Center for Innovation Foundation

As one of the first university-affiliated entrepreneur outreach centers in the nation, the University of North Dakota (UND) Center for Innovation Foundation has created a vibrant and diverse capital initiative tailored to the unique needs of a rural economy. With a strong continuum of programs that bring together state tax incentives, two federal programs (SBIR, EB-5), angel investors, and student-managed venture funds, the UND Center for Innovation helps technology-based entrepreneurs diversify the state's economy and create jobs. This initiative has successfully launched nine angel investment funds and six more are under development. In five years, those nine funds have invested $24.3 million in 38 ventures.
About the Excellence in TBED Awards
SSTI's Excellence in TBED Awards recognize exceptional achievement in addressing elements that have been found in successful tech-based economies. These include a research base that generates new knowledge, mechanisms for transferring knowledge into the marketplace, an entrepreneurial culture, sources of risk capital, and a technically skilled workforce. For more information visit: http://www.sstiawards.org.
Listen to the interview (approximately 14 minutes):
Podcast: Play in new window | Download