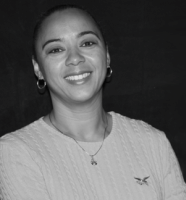 Listen to Sheryl Bryan's response to the following questions:
Can you describe the manufacturing workforce shortage Virginia faces and the VCATS solution to the problem?
What are the next steps for expansion or additional outreach of the program?
Can you explain the process by which you partnered with the National Association of Manufacturers Dream It/Do It Campaign? And, how important has it been to the development of your program?
Are there any components of your specific program that if excluded when replicated by other states and regions would prevent many of the accomplishments of the VCATS program from being reached?
About VCATS

The Virginia Manufacturers Association (VMA) and the Virginia Biotechnology Association (VA Bio) has established a new workforce development project. This project will establish solutions to the upcoming shortage of advanced manufacturing workers in Virginia. Employers partner to design, prototype, test and refine innovative solutions that could be scaled up to meet Virginia's need for manufacturing technicians. Employers and their associations publicize these solutions and seek legislative support for replicating and embedding these designs in Virginia's training institutions, workplaces and career centers.
Podcast: Play in new window | Download