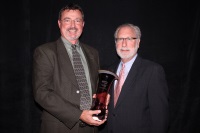 Listen to Wayne Sumple and Bob Torrani respond to the following questions:
Can you provide a brief history and describe the focus of the Center for Manufacturing Supply Chain Integration program?
What are the main thrusts of the program and how do you advance each of these thrusts?
Is there a critical component of the program, if excluded when attempted to be replicated in another state or region, would limit its effectiveness?
About CCAT's Manufacturing and Supply Chain Integration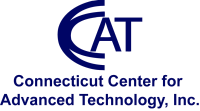 The Connecticut Center for Manufacturing Supply Chain Integration was established by the Connecticut Center for Advanced Technology in 2005 to promote supply chain development and integration and to stimulate process improvement at small and medium-sized manufacturers in the aerospace and defense sector. To date, 244 process improvement projects have decreased lead time, cycle time and changeover time, and increased quality levels and space utilization allowing companies to take on new business, adding 686 high-wage jobs to the Connecticut economy.
Podcast: Play in new window | Download