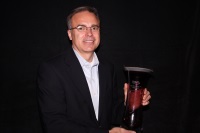 Listen to Rich Lunak provide an overview of the Innovation Works seed fund and describe how Innovation Works has achieved success by building an outstanding team and understanding the business aspect of the companies in which they invest.
About Innovation Works

Innovation Works plays a vital role in Southwestern PA's technology economy. IW invests capital, business expertise and other resources into high-potential companies with the greatest likelihood for regional economic impact and is the single largest investor in seed-stage companies in the Pittsburgh region and one of the most active in the country.
Podcast: Play in new window | Download