During the interview, Ted talks about the three components of USTAR:
star faculty recruitment;
building world-class research facilities; and,
the business development technology outreach teams.
He shares his philosophy for collaborating with universities to recruit star researchers, which involves using existing star faculty to identify gaps, and focusing on competitive strengths to bring in the best people from across the country to make an impact. Industry leaders play a major role in the success of the technology outreach program through a regional approach that focuses on Utah's seven strategic industry clusters identified by the state as key areas for growth.
Ted offers some words of wisdom for fellow practitioners, such as the benefits of measuring results and using the results for updating and adapting strategy on a quarterly basis. In terms of measuring impact, he described a need to focus on how quickly TBED programs can facilitate private sector funding.
About USTAR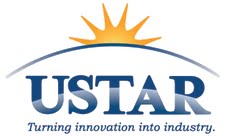 Created by the legislature in 2006, USTAR is the state's signature innovation capacity building program. USTAR is a catalyst for connecting entrepreneurs, innovators, industry, education and the financial capital community with the equipment and human capital assets of the regional schools and public universities. The state of Utah's stated economic development objective is to "increase innovation, entrepreneurship and investment" and USTAR enables this through three main components, including star faculty recruitment, infrastructure development and technology outreach. In its first seven plus years, state of Utah USTAR investment has been a catalyst for $436 million in new external funding and engineering contracts. USTAR's researchers have submitted more than 376 invention disclosures, filed over 215 patents and have over 70 active licenses and commercialization projects.
Podcast: Play in new window | Download