The following organizations were selected as recipients of the inaugural 2007 Excellence in TBED Awards. These organizations have demonstrated exceptional achievement in addressing the elements that have been found in successful technology-based economies. They are:
Georgia Research Alliance Eminent Scholars® – Expanding the Research Infrastructure Category

The purpose of the GRA Eminent Scholars program is to bring pre-eminent scientists to Georgia's research universities and provide them with the tools they need to lead R&D programs with the greatest potential for generating significant economic gains for Georgia. To date, the program has recruited 61 Eminent Scholars to GRA's university partners. These Eminent Scholars have leveraged more than $2 billion in federal, foundation and corporate research funding, fostered and led 20 centers of research excellence, and spun out more than 20 new technology start-up companies from their research and research centers.
Georgia Research Alliance VentureLab – Commercializing Research Category


Launched in 2002, VentureLab currently operates at five of Georgia Research Alliance's (GRA) partner universities, seeking out university-based research innovations, assessing their commercial potential and providing resources to form new ventures. Seed grants are awarded to universities and early-stage companies. GRA investment in VentureLab grants through 2008 totaled $12 million, with 165 discoveries/technologies funded and 70 companies formed.
Technology 2020 – Building Entrepreneurial Capacity Category

Founded in 1995, Technology 2020 is a public-private partnership whose mission is to grow new businesses and high quality jobs by capitalizing on the unique technology resources of the Technology Valley Corridor. Technology 2020 has established a comprehensive entrepreneurial support system which has provided assistance to more than 214 innovative companies in the region. These client companies now employ more than 1,980 people at salaries nearly double the regional average and account for more than $128 million in payroll annually in the Tennessee Valley Corridor.
Connecticut Innovations Eli Whitney Fund – Increasing Access to Capital Category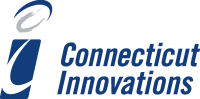 Connecticut Innovations, a quasi-public organization, created the Eli Whitney Fund to help Connecticut-based, entrepreneurial, technology-oriented companies grow by providing funding at the earliest stages in a company's life cycle – when it is most needed. Investments typically range from $250,000 to $1 million. Since 1995, Connecticut Innovations has invested over $125 million to support R&D and marketing efforts in more than 87 companies, leveraging more than $1 billion of additional investment into Connecticut from private investors. Additionally, Connecticut Innovations has generated more than $500 million in Gross State Product and more than 5,000 additional job-years in the state.
Virginia Council on Advanced Technology Skills – Enhancing the Science & Technology Workforce Category

A joint initiative of the Virginia Biotechnology Association and the Virginia Manufacturers Association, the Virginia Council on Advanced Technology Skills (VCATS) is an alliance of employers and economic development partners created to address the challenge of ensuring a quality workforce for Virginia's technology-based industries. The employer-led effort is a statewide competency-based program that works with a variety of partners to address a broad spectrum of related services, including activities to raise awareness for key manufacturing jobs, provide targeted screening and recruitment, and conduct employer-designed training. The effort also focuses on scale and replication with expansion to 10-20 sites across Virginia.
The Maryland Industrial Partnerships Program – Improving Competitiveness of Existing Industries Category


The MTECH Maryland Industrial Partnerships Program (MIPS), an initiative of the A. James Clark School of Engineering's Maryland Technology Enterprise Institute, brings university innovation to the commercial sector by supporting university-based research projects to help Maryland companies develop technology-based products. Since 1987, the MIPS Program has worked to promote the commercialization of new technologies and create partnerships between the University System of Maryland and Maryland businesses. Since its inception, MIPS has provided matching funds for more than 600 projects worth a total value of $164 million in R&D expenditures, resulting in sales of MIPS-related products of over $16.9 billion.