The following organizations were selected as recipients of the 2008 Excellence in TBED Awards. These organizations have demonstrated exceptional achievement in addressing the elements that have been found in successful technology-based economies. They are:
Maryland Technology Commercialization Fund — Commercializing Research Category

A program of the Maryland Technology Development Corporation (TEDCO), the Maryland Technology Commercialization Fund, formerly the Maryland Technology Transfer Fund, supports product development in early-stage companies by providing funds to defray the cost of R&D activities and push company technology to the threshold of commercialization making the company attractive for follow-on funding. Since 2002, 121 companies that have been supported through the Maryland Technology Commercialization Fund have completed their projects. With an investment of $7 million by TEDCO these companies have gone on to receive downstream funding nearing $266 million. This is a leverage of the state's investment of $37.56 to $1.
SC Launch! – Building Entrepreneurial Capacity Category


Created to strengthen South Carolina's knowledge economy by creating high-wage earning jobs, SC Launch! accelerates the entrepreneurial growth for advanced technology start-up companies by delivering key tools for success, including seed funding, project development funds, and ongoing mentoring and business counseling. Through its university pre-company initiative support program, an SBIR/STTR matching grant program, and funding to start-up companies, SC Launch! is involved in each step of the innovation pipeline. Since its inception in 2006, $50 million in follow-on funding has been secured by SC Launch! Portfolio Companies with 85 companies accepted into the program.
Innovation Works Seed Fund – Increasing Access to Capital Category

Launched in October 1999, the Innovation Works seed fund is the primary investment program of Innovation Works, the Ben Franklin Technology Center for Southwestern Pennsylvania. In the nine years since its inception, the Innovation Works Seed Fund has become the largest and most active source of seed funding in the Pittsburgh region, investing roughly $40 million in over 110 startup technology companies.  As of September 2008, these companies have attracted more than $500 million in additional follow-on funding, and currently employ more than 1,500 people.
Connecticut's Center for Advanced Technology Manufacturing Supply Chain Integration – Improving Competitiveness of Existing Industries Category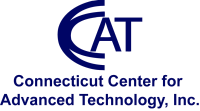 The Connecticut Center for Manufacturing Supply Chain Integration was established by the Connecticut Center for Advanced Technology in 2005 to promote supply chain development and integration and to stimulate process improvement at small and medium-sized manufacturers in the aerospace and defense sector. To date, 244 process improvement projects have decreased lead time, cycle time and changeover time, and increased quality levels and space utilization allowing companies to take on new business, adding 686 high-wage jobs to the Connecticut economy.