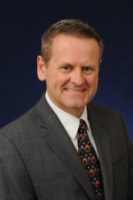 CU-ICAR has created a partnership model with evolutionary depth through its focus on faculty support and a collaborative environment for companies to co-locate. The relationship between CU-ICAR and its partners is documented through the "Target Setting Agreement Process" that ensures the achievement of systematic goals between each industry. This strategy emphasizes the value of CU-ICAR and its continued competitiveness. In the past three years, CU-ICAR has seen amazing growth with 770 jobs created on site and 720 more jobs announced for the future. Today, CU-ICAR collaborates with over 100 industry partners, including 19 organizations located on our campus. Industrial-scale laboratories and testing facilities are accessible for commercial use to companies and professionals focused on applied R&D on new technology.
Listen to Fred's response to the following questions in this clip (approximately 15 minutes):
How would you describe the holistic model that CU-ICAR employs to support the automotive industry in South Carolina?
What are the benefits of offering 12 business models for companies to interface with the university?
How do you work to retool these models to adapt to the changing needs of the industry?
Podcast: Play in new window | Download