2010 Winner of the Increasing Access to Capital Category
Established in 2004, i2E provides innovators and entrepreneurs with a suite of comprehensive services and capital programs designed to take a newly developed technology from the earliest concept, through validation and commercialization, and to business launch and growth. In their 12 year history, i2E has interacted with 2,003 companies, served 491clients through their staged access to capital program, and helped 162 clients to attract $424 million of private capital. i2E's capital access programs begin with the state's Technology Business Finance Program, which has leveraged $30 of private investment for every $1 of public investment.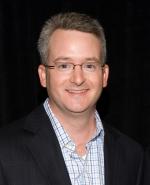 Listen to Tom Walker's response to the following questions in this clip (approximately 14 minutes):
What is i2E's Proof-of-Concept fund and how does it fit into your overall mission?
Tell us about the advisory services offered alongside the capital programs.
Among your advisors, do you have people who are experienced in the industries in which you target?
Do you have any advice to share from your experience administering i2E's capital and advisory programs?
Or download the transcript at: http://www.sstiawards.org/transcripts/walker.pdf.
Podcast: Play in new window | Download