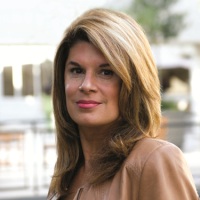 Over its 25-year history, CONNECT has created and continues to evolve a system to expand the entrepreneurial capacity of the San Diego region. Drawing on more than 1,500 volunteers, CONNECT assists researchers in validating commercialization potential, developing commercial strategies and providing entrepreneurial education to grow high-tech and life sciences companies. CONNECT has assisted in the formation and development of more than 3,000 companies, which have raised more than $10 billion in funding, and has been modeled in more than 50 regions worldwide.
Listen to Camille Saltman's response to the following questions in this clip (approximately 16 minutes):
How has CONNECT evolved to address the growth of the San Diego region over the past few decades?
How do you attract qualified individuals to volunteer or mentor for CONNECT?
If you could offer one piece of advice to organizations attempting a similar initiative, what would it be?
Or download the transcript at: http://www.sstiawards.org/transcripts/saltman.pdf.
Podcast: Play in new window | Download